Contract Industry: Who's Hiring?
Hiring – Dec 2017
Contact Stephanie Ariel – Stephanie@amqsolutions.com
Product Manager
We have immediate need for a full time Product Marketing Manager in the contract furniture industry. The successful candidate will manage all aspects of new product development and launches, reporting to the Director of Marketing. 
The Product Marketing Manager will coordinate all aspects of product development, including tracking and coordinating product launches, identifying and developing key markets, pricing analytics and product training. As the hub of product launches, The PMM will work directly with multiple departments to establish and manage a process for implementing new products as well as product updates.
As a new position, the successful candidate will be an energetic self-starter with vision, a high level of organization skills and excellent communication abilities, both verbal and written.
Skills and Experience Required:
Bachelor's Degree in Business or Marketing plus a minimum of 3 years of project management and product-related work experience

Local to San Jose, CA. On-site position in Santa Clara, CA – not conducive to telecommuting.
Our growing and dynamic company is the leader in open plan, active design and offers a competitive salary, bonus program and full benefits.
---
Senior Inside/Outside Sales and Account Manager
Barbican – Fort Erie, ON
Barbican is a fast growing manufacturing company based in Fort Erie, Ontario. Due to expansion, we are looking to add to our Sales team with the opportunity for an Inside/Outside Sales Representative and Account Manager. This position requires mandatory experience in the lighting industry. An understanding of lighting distribution channels is preferred. Travel will be required. Presence at our Fort Erie facility is expected when not travelling and as such, candidates from the southwestern Ontario region will be given preference. Position offers a base salary as well as commissions, profit sharing plan, benefit package, expenses, cell and travel/car allowance.
This position is responsible for providing quotes and sales support to our customers via email, chat line and phone. Must be able to quickly process critical information, work well within a team environment as well as with minimal supervision. The ideal candidate will understand customers' needs, have excellent written and verbal communication skills, and be able to multi-task, prioritize and manage time effectively. Previous experience in sales and customer service preferred. Must be proficient in Outlook. Experience using the M1 ERP system an asset. This position offers the opportunity for personal and career growth.
DUTIES & RESPONSIBILITIES
maintain and expand the company's customer database
ensure follow-up by passing leads to sales agents with calls-to-action, dates, complete profile

information, sources, and support them in the sales process

set up and deliver sales presentations, product/service demonstrations, and other sales

actions

where necessary, support marketing efforts such as trade shows, exhibits, and other events
make outbound follow-up calls to existing customers via telephone and email
handle inbound, unsolicited prospect calls and convert them into sales
 overcome objections of prospective customers
emphasize product/service features and benefits and quote prices
coordinate customer training as necessary
enter new customer data and update changes to existing accounts in the corporate database
investigate and troubleshoot customer service issues
canada 479 central avenue | fort erie, ontario | L2A 3T9 p: 800 663 5781 | f: 905 991 9708 usa 266 elmwood avenue, unit 386 | buffalo, new York 14222 www.barbican.ca
attend periodic sales and customer service training where applicable
become aware of manufacturing competitors and their products
appropriately communicate brand identity and corporate position
respond to customer service calls in a courteous and professional manner
address client inquiries

QUALIFICATIONS
post secondary education in a related field
previous experience in the lighting industry is mandatory
achievement oriented and success driven
ability to work as an individual within a team environment
ability to quickly assimilate and process critical information
experience in sales an asset
ability to understand customer needs and requirements
excellent verbal and written communication skills
strong listening and presentation skills
ability to multi-task, prioritize and manage time effectively

If you would like to be a part of this dynamic team environment, please email a cover letter and resume to jessica@barbican.ca.

We thank all who are interested but only successful candidates will be contacted.

Job Type: Full-time
---
The FurnitureLab team is growing! We are a small business that provides big commercial dining solutions nationwide. You can find our work everywhere – from cafeterias at Fortune 500 companies to college dining facilities. In our downtown Carrboro headquarters, we maintain a strong team environment in which each person's roles, responsibilities and contributions are critical to our growth and success. We rely heavily on our individual abilities to manage our own workloads and communicate effectively with each other and our clients. We offer an engaging work environment, casual dress, a positive atmosphere, and competitive compensation.
Today, we are seeking a new Account Manager to join our inside sales team. Our ideal candidate would fit well in the above-mentioned environment and be smart, outgoing, well-organized, assertive, and able to create lasting and productive relationships with our clients using mostly email and phone communication. Some travel is required (minimum 4x per year). Some sales related experience and a four-year college degree are required.
Primary responsibilities include:
– Finding new prospects and connecting with them over the phone to inspire interest in our products.
– Calling past customers to inspire new business opportunities.
– Guiding customers through the sales process on the phone, answering questions about furniture needs, preparing quotes and entering orders.
– Developing repeat business with current customers and asking for referrals for new business.
– Managing projects through our comprehensive database system (Mac OSX based).
Benefits include: Competitive salary, monthly and quarterly sales performance bonuses, quarterly profit sharing, health insurance, dental insurance, vision insurance, and 401k.
Please apply directly on our website at http://furniturelab.com/Employment/.
You can also contact James about the position by leaving a message at 919-585-5249. Please do not come by our local office without an appointment.
---
Job Title:  Marketing Coordinator
About Us:
Manufacturer of contemporary seating and table products for the contract office furniture industry, Arcadia is a family-owned and operated company with a strong focus on innovative product design, quality manufacturing and excellent value. With our broad manufacturing capability, we remain responsive to ever-changing requirements and can readily modify standard products, or produce custom solutions, to better serve the needs of our customers.
Represented by a network of independent sales organizations nationwide, our core audience is comprised of commercial interior designers, furniture dealerships and facility managers. We are looking for the right person to contribute their talents, enthusiasm and ideas for both personal and professional growth.
Job Description:
Provide creative, production and administrative assistance to the Marketing and Sales divisions.
Reporting to the Marketing Manager, the ideal candidate should have a passion for design, and a willingness to learn about, and engage with, the commercial interior design industry. Additionally, we are seeking someone that's highly personable, works well independently and in teams, and has a keen eye for detail.
Location: La Palma, CA
Primary Job Duties
Assist with the development and execution of website strategies, updates and maintenance

Assist with the development and execution of social media strategies and processes

Assist with production of all catalog requirements to include brochures, fabric and finish programs as well as price lists

Assist with the coordination of tradeshow participation, including product placement, promotion and distribution of appropriate printed materials and all follow-up efforts

Assist with the coordination and implementation of facility visits, rep training sessions and company events

Write copy and assist with graphics and content development for all e-marketing efforts

Assist with the coordination and distribution of press relations materials

Assist with fabric and finish card production

Assist with the purchasing of all literature fulfillment collateral material requirements (finish/fabric labels, material finish packaging, etc.)

Assist with the development and implementation of sales training materials

Manage virtual product libraries

Assist with corporate document development to include stationary requirements and business forms, as well as assist other departments with proper formatting

Assist with the creation and distribution of all relevant standard forms, including purchase orders, brochure fabric-finish databases, product assembly instructions, marketing project calendar, ad placement calendar, etc.

Assist with managing project library databases, EIP's (environment impact profiles), advertising and editorial placement presentations, ad sales distribution, etc.

Serve as back-up literature fulfillment coordinator as needed

Research and evaluate future marketing opportunities

Provide general administrative support to marketing and sales divisions
Knowledge/Experience
Education:

 

Bachelors degree in Marketing, Communications or related field
Experience:

 

2+ years' experience in Marketing

Proficiency with Microsoft Office Suite mandatory

Working knowledge of Adobe Creative Suite required
Skills/Abilities
Collaborative and team-oriented with strong communication, organizational and follow-up skills

Enthusiastic self-starter with strong work ethic, ability to manage own time and multi-task with ease

Creative thinking and ideas generation—a must for this position

Copywriting skills required

Efficient in problem-solving and project management
We offer a competitive salary as well as benefits such as 401K, medical, dental and paid holidays.  To be considered for this position, please submit your resume with salary history/requirements to:
Blanca Sauceda, Marketing Manager
E: blancas@arcadiacontract.com
www.arcadiacontract.com
---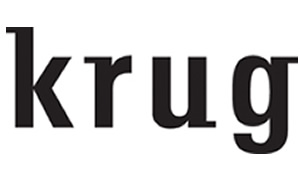 ENGINEERING MANAGER – SEATING
With 137 successful years in the industry, KRUG is well recognized as a leader in the design & manufacture of high quality business and healthcare furniture. We are seeking an Engineering Manager to lead our Engineering team, for our Seating Division located in Kitchener, Ontario.
Responsibilities:
Manage and lead the overall function of the Product Engineering team.
Manage the product development process in implementing new products and enhancements to existing products into production.
Manage engineering costing activities including specials quoting, product costing and cost saving initiatives.
Drive methods, equipment, processes and material usage to improve manufacturing and product integrity on an ongoing basis.
Qualifications:
BSc Engineering or related discipline; Mechanical Engineering an asset.
Minimum 8 years of Management experience in Wood/Healthcare Seating Manufacturing.
Knowledge of furniture manufacturer industries; Upholstery knowledge a definite asset.
Experience leading and managing the engineering team and functions at a Seating manufacturer.
Demonstrated Product Development/Product Engineering/Product Management experience.
Proficiency with Solidworks/Autocad software.
Must have excellent leadership, communication and interpersonal skills.
We offer a competitive compensation and benefits package and the opportunity to work with a great group of people! If you are seeking a new and exciting challenge and thrive in a fast-paced environment, please email or fax your resume in confidence to:
Human Resources
Krug Inc.
421 Manitou Drive, Kitchener, ON N2C 1L5
Fax: (519) 748-5177. E-mail: work@krug.ca
Website: www.krug.ca
We thank all applicants for their interest however only those selected for an interview will be contacted.
Krug is an Equal Opportunity Employer
Should you require an accommodation during the interview process, please let us know and we will work with you to meet your accessibility needs.
---
Wieland is looking for 3 account managers to join our their sales team. Check out the sales position job descriptions and a link on their careers page HERE.